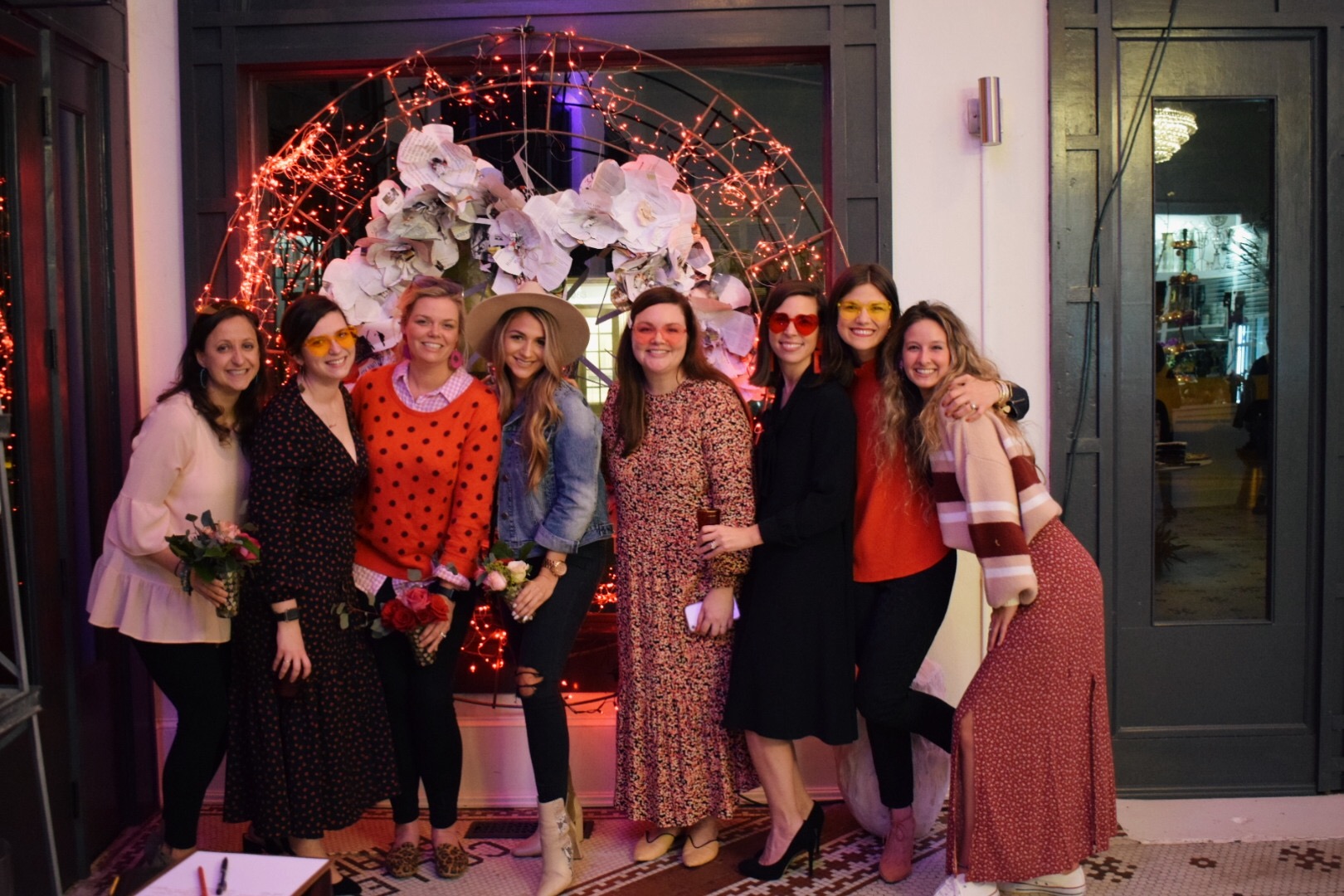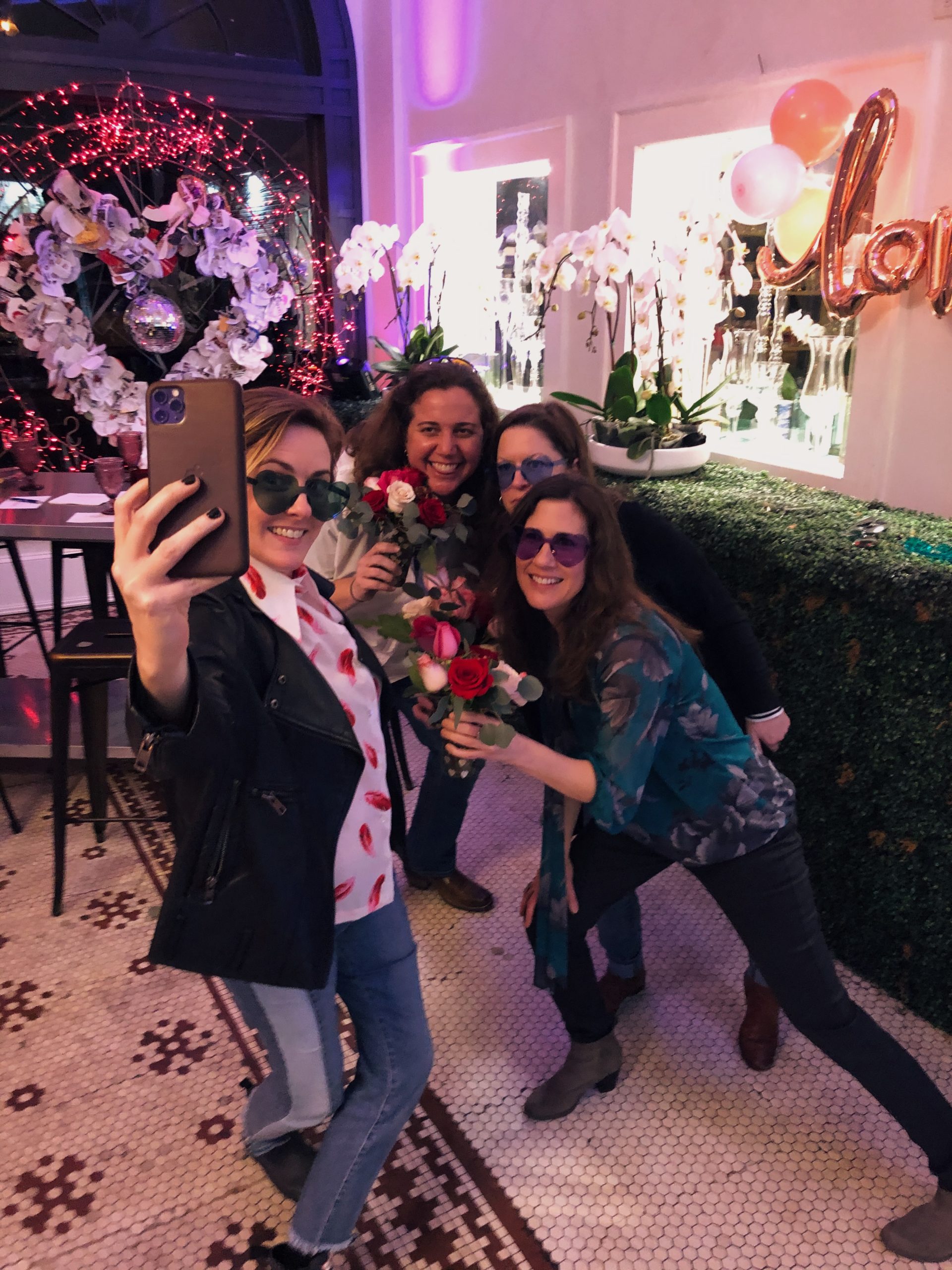 Upon entering Mary Pinson's floral studio this Galentine's Day, an intoxicating aroma of roses filled the air alongside a sense of belonging. Charcuterie, wine, and tunes that make your hips move were only the beginning of this enchanting femme-focused night.
DJ Teddy mixed music while Mary worked her bouquet bar, where everyone was able to build their own bouquet to take home.
Oh Honey Baking Company's Adriana Horton delivered a cake inspired by a Kathleen Jones painting with the message "Inspire Thyself," a message that seemed to emanate from every conversation that night…even on the postcards where Members and guests were invited to write a love letter to themselves.
This Galentine's Day was not only about loving others, but also advocating for self-love.
Galentine's Day originated from the popular TV show, Parks and Rec. Leslie Knope explains during the Galentine's episode that it is a magical thing to inspire oneself.
"I am big enough to admit that I am often inspired by myself," Knope says. This was mantra for the entire night.
Self-love makes us stronger as women and allows us to support and love one another more authentically.
The Web celebrates this authenticity.
You can bet Galentine's just became an annual Web gathering. Love, The Web