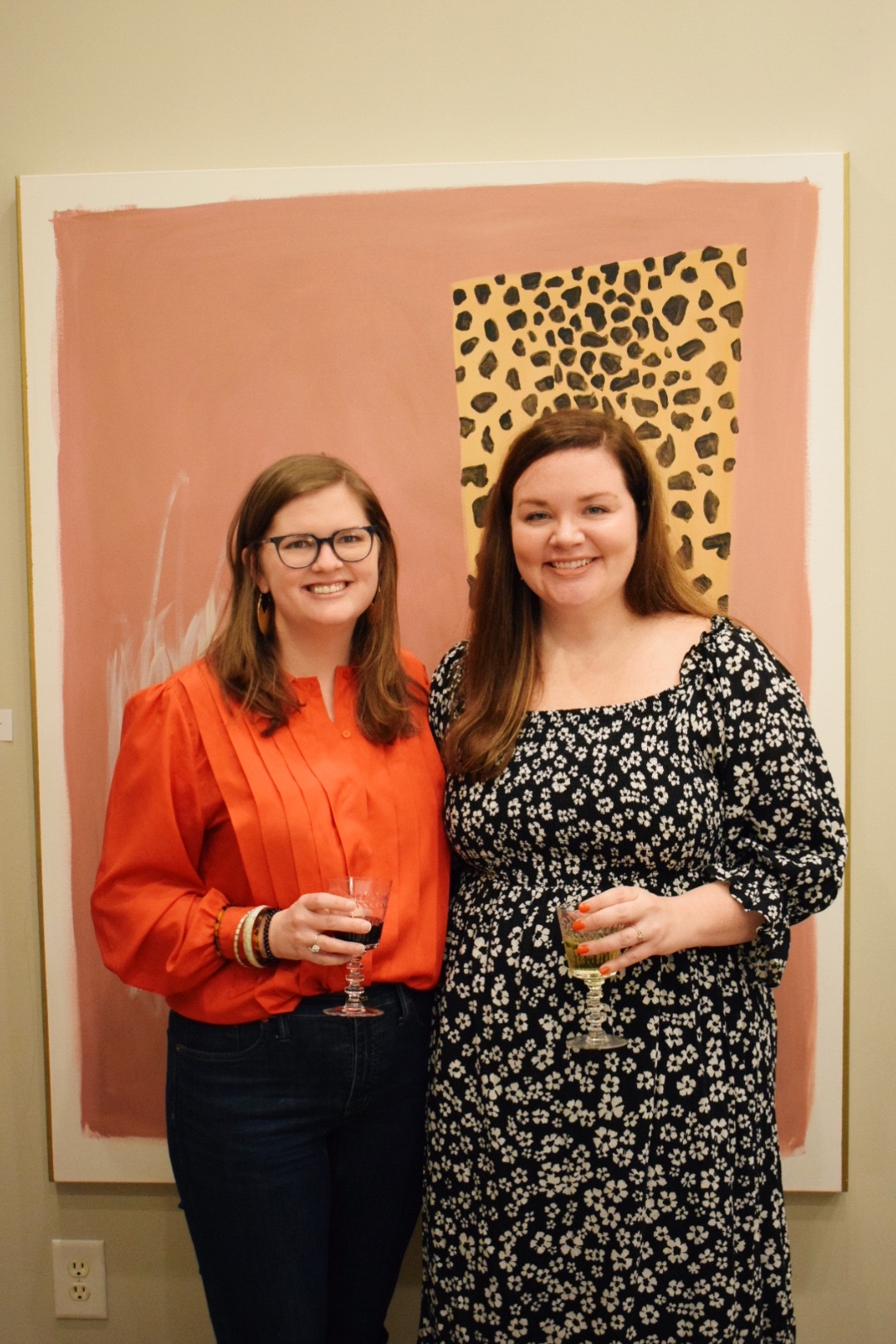 On Tuesday, Feb. 4, the Clubhouse was especially abundant with inspiration. Art colored the walls of 1083 Washington Avenue as attendees admired the organic shapes, eclectic patterns and dreamy colors splashed on canvas.
Local artist and Web Member, Kathleen Jones, beamed as she described stories of her art in detail. Kathleen's art draws from many of her personal experiences, including family and travel.
"Desert Rain" features neutral tones, pops of color, and an array of textures. Kathleen explained that while driving through Arizona on a recent trip to celebrate her 30th birthday alongside her sister, she noticed she was between two different storms. The divide in this painting is representative.
Kathleen collects small keepsakes from phases of life, past and present, like wallpaper or pieces of old rugs. These facets inspire her art. As soon as she has an idea for a shape or pattern, she uses an app on her phone to sketch it to refer back to while painting.
On display through March, the art is open to the public for viewing and by appt (hello@workourweb.com). To learn more about Kathleen, visit www.kath.studio + follow her on Instagram (@kathstudio).