"Here you've been, a spider in the corner, observing, weaving Charlotte's web of mystery."
– Shannon Hale, Midnight in Austenland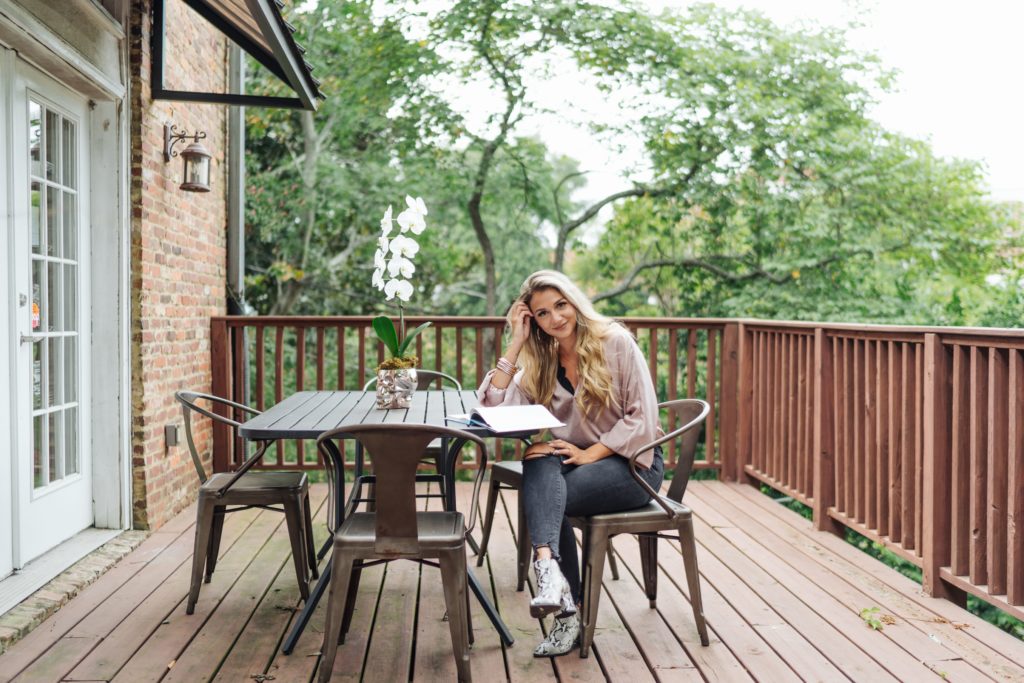 Find your chill. Book your space at The Web's Clubhouse today. Or just show up.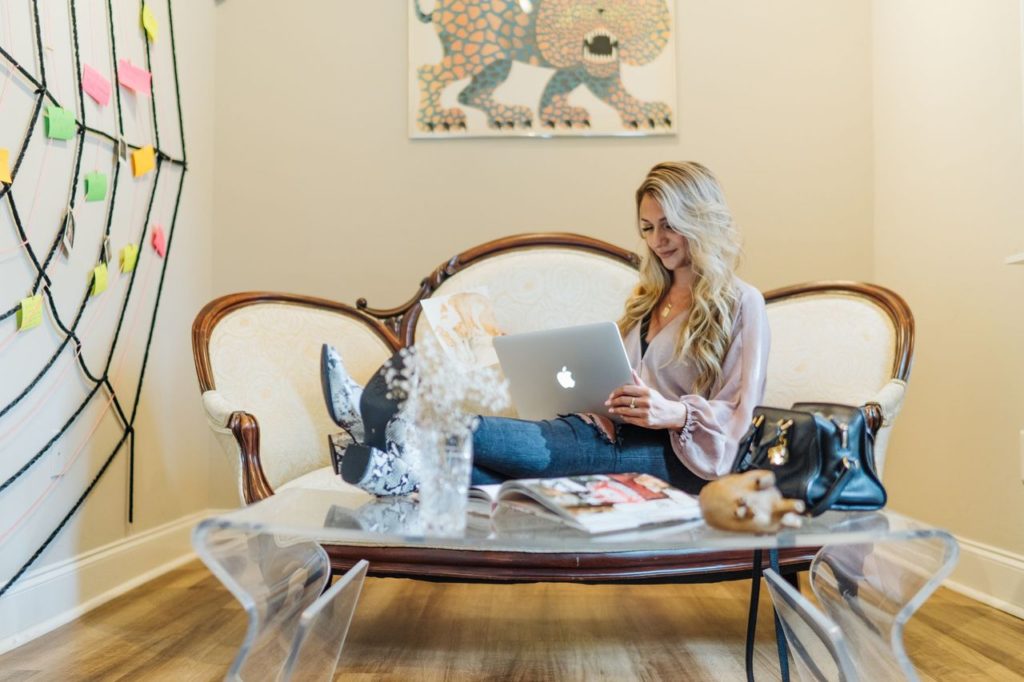 Pick up the August/September issue of Macon Magazine to see more of Web Member Elena Garza in the work-from-home style story featuring the Clubhouse. Photos: Jave Bjorkman
We're here for it. Instead of approaching this unprecedented time with so much uncertainty, what if we embrace the mysteriousness of it all?
With all of The Web's signature programming now online, we're all learning the art of observation, together. And we've got this, Webineers. Behind the scenes, we're all weaving something new. The mystery of our mutual success is solved when we lace and connect our strands where we can.
Want to share what you're working on? We want to hear your program ideas and opportunities for your fellow members.
Email us: hello@workourweb.com
That's what happened when Web member Bethany Rogers reached out with an entire program plan based on women's need + her insider-expertise on women's personal relationships with money. We are now excited to roll-out Money Mastermind: An Accountability Circle, a masterclass in a casual context that will focus on money management, business finance, and wealth building. The weekly one-hour program and women's circle starts this month. You can learn more of Money Talk, created exclusively for Web members, when Bethany previews the program at next week's virtual Women in Business with Macon Magazine.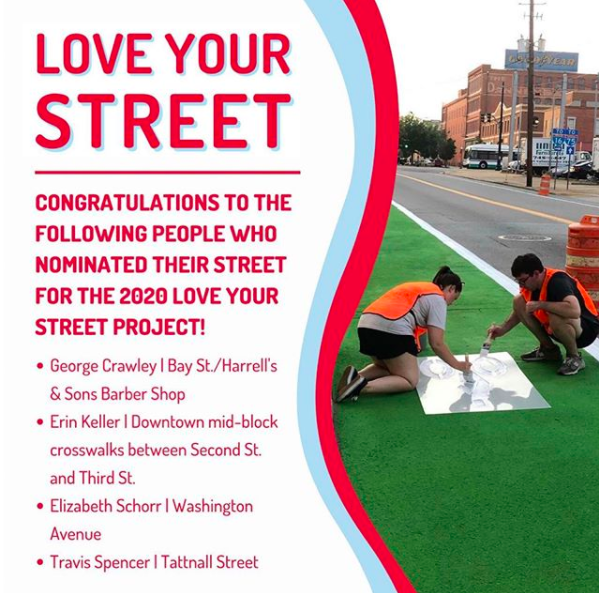 We're also excited to announce that The Web's clubhouse will be getting a street lift! That's because several Web members submitted "Love Your Street" nominations to Bike Walk Macon and made a case for Washington Avenue as a spot in need of better and safer walkability. Now, with our community-led leadership, headed up by Web co-founder Elizabeth Schorr, we have been awarded the opportunity to make our street more pedestrian and bike-friendly for all of Macon. Thank you to everyone who submitted nominations. Elizabeth will be calling on you for more help, so stay tuned!
The Love Your Street Project is made possible by the generous support of the Community Foundation of Central Georgia and Knight Foundation.
Visit bikewalkmacon.com/loveyourstreet to learn more.
Whether you are a member virtually or if you have access to our Clubhouse and all its tangible space (with safety and sanitization protocols, touchless entry and no-cost amenities firmly in place!), we are grateful you are here, and we're here for each other.
Let's embrace the mystery.
Welcome new Members!
Rachel Umana
Christa Conn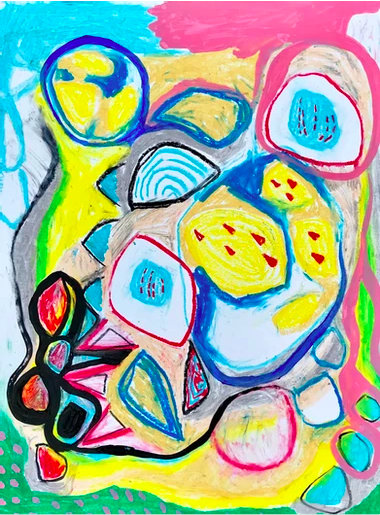 "Many Futures" Amanda Wiggs | See more art by Amanda Wiggs on the Clubhouse walls.
Contact hello@workourweb.com for more information + price list.
Announcing new
SEPTEMBER PROGRAM CALENDAR
Day-of Zoom program links to follow.
Macon Magazine's Women In Business is back!
LIVE on Facebook
Friday, September 11, 9:45 – 2pm
9:45am
Welcome with Coffee!
Pick up your complimentary coffee drink provided by Cox Communications anytime throughout the day at any Z Beans location.
Masks and social distancing encouraged.
10am
Greater Macon Chamber of Commerce Town Hall with Visit Macon and NewTown Macon
Register here and tune in.
10:30am
Live performance
with musician Vinson Muhammad
11am
Meet the Macon Magazine 5 Under 40 young leaders
including our own Web Co-founder Elizabeth Schorr
as featured in the August/September issue
11:45am
9/11 Meditation Memorial Moment
with Megan Carson
12pm
Money Mastermind Talk, a preview
with Bethany Rogers for The Web work club
Lunch!
Pick up your complimentary lunch provided by Navicent Health at Lazy Susan Tapas from 12:30 – 1:30pm.
Masks and social distancing encouraged.
1:15pm
Advocacy Conversation with Good Doers
as featured in the June/July issue
Tell all your partners in productivity, and tune in throughout the day from wherever you are for special virtual programming provided by The Web work club.
Monday Motivation
Lies I Told My Therapist & More
Monday, September at 11am
Washington, D.C.-based writer and blogger Rebecca Haller (link to her site) is here to share her "great experiment" on vulnerability and creating safe space to come clean with yourself. She's here to motivate us to pay attention to certain hunches and ideas and how writing has helped her heal and feel less alone, and in turn, helped others do the same.
Money Mastermind: An Accountability Circle
Thursday, September 17, 1pm
Women and Money
Explore money challenges and fears that are unique to women and create action in organizing and accessing your money and bank accounts.
Thursday, September 24, 1pm
Money and Anxiety
Let's talk about women's relationship with money, security and the Root Chakra. Did you know procrastination is an emotional management issue, not a time management issue? In this session, you will learn habit-building hacks.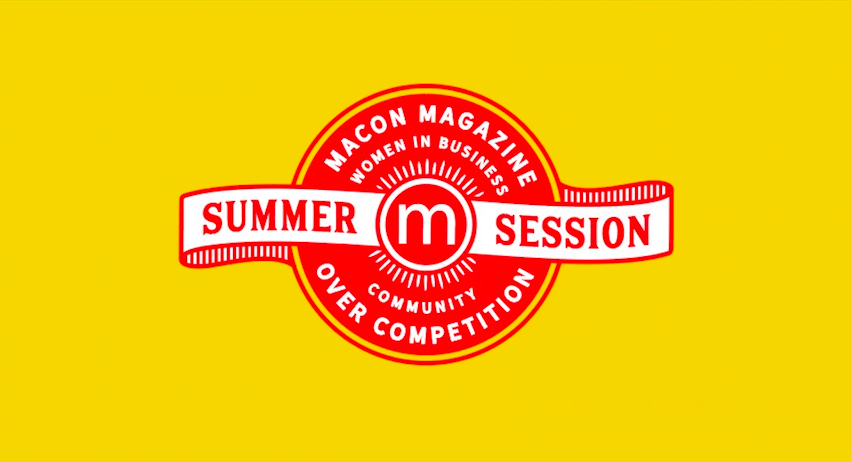 Macon Magazine Women In Business is back!
Tune in LIVE on Facebook this Friday.
Why join The Web?
Access to a diverse, member-supported network
>>> Online programming
>>> Women-led collaboration
>>> Meaningful connection
Memberships start at $50 per month.
Create Your Own Web
Zoom links in Slack
Reach out to a fellow Web Member in Slack, and ask them to meet up virtually.
☕ 11 am, every Monday: Monday Motivation
🧘🏽 2 pm, every Tuesday: Guided Meditation
>>> See #quarantinehq channel in Slack.
💻 10:30 am, every Wednesday: Co-Working
💁🏽‍♀️ 5 pm, Every Thursday: Wine Down